Taipei, Taiwan - February 13, 2020
- The storage technology designer and manufacturer, QSAN Storage, provides a new 5Ps buying strategy of entry-level all-flash array in December 2019. Today QSAN announces
the fastest entry-level all-flash array promotion
for users. Now through April 30, 2020, organizations can get free 2 TB Seagate Nytro SAS SSDs and extended 2 years warranty from this promotion.
The All-flash array storage market is growing these days, users may rely on
5Ps strategy
to identify the real entry-level all-flash array from hundreds of options. QSAN XCubeFAS is one of the all-flash arrays meets the criteria with affordable price. XCubeFAS provides more than 300K IOPS under 0.5ms in 4k random write and is equipped with an innovative operating system,
XEVO
, which brings exciting features to the market, including:
Specific SSD monitoring technology to analyze the activity and life of the SSD
Performance history and analytics report of storage usage
Automatic Remote Replication that makes remote backup configuration painless
Multiple volume creation to reduce the time of establishing multiple volumes at a time
Snapshot recycle bin to offer additional backup protection from accidental or intentional data deletion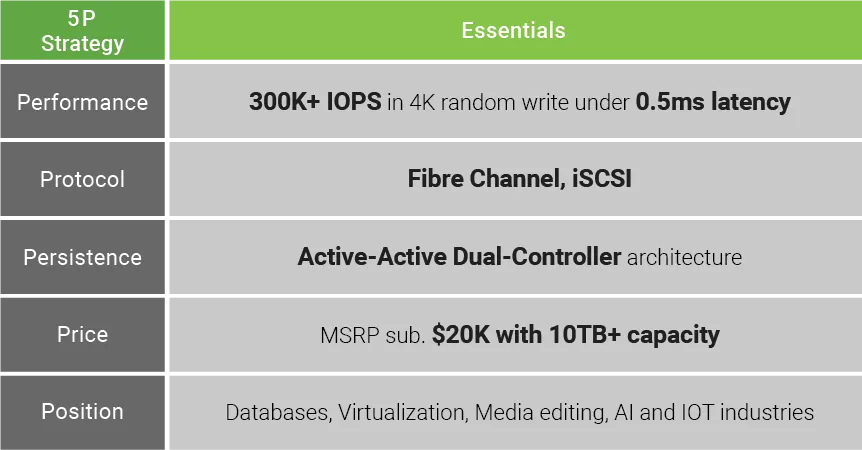 About QSAN
QSAN Technology, a leading storage designer and manufacturer, founded in 2004. Building on vast industry experience, QSAN endeavors to provide reliable, secure, scalable, and high-performance data storage. For more information, please visit
www.qsan.com.